Jim and Claudette Barker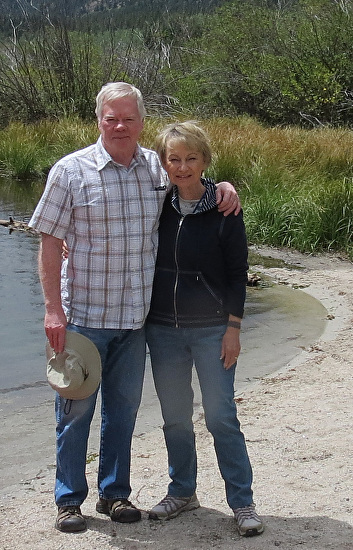 JIM BARKER and CLAUDETTE BARKER
~ Two full-time painters with two distinct styles ~
We currently live in Salida, Colorado. We paint as well as teach at our studio in the heart of Salida's Historic Downtown.
On the Rocks by Jim Barker
Over the Horizon by Claudette Barker

Please sign up for our newsletter if you would like to preview new
work and work in progress, and to be notified about upcoming events.
The newsletter is sent out every month or so.
Click on 'email newsletter' and submit your email address to join the list.
Thank you!
All artwork on this website is copyrighted by the artist. Any reproduction with out the artist's consent is prohibited.